Welcome to Wildflower Grove, your one-stop destination for superior floral arrangements, home-cooked meals, beautiful home décor, and stylish gift ideas!
Discover the finest blooms, thoughtfully handpicked to add beauty to your special moments. We offer floral arrangements for weddings, funerals, anniversaries, birthdays, holidays, events, and more. We serve Greencastle, Green City, Milan, Novinger, Unionville, Kirksville, La Plata, and everywhere in between!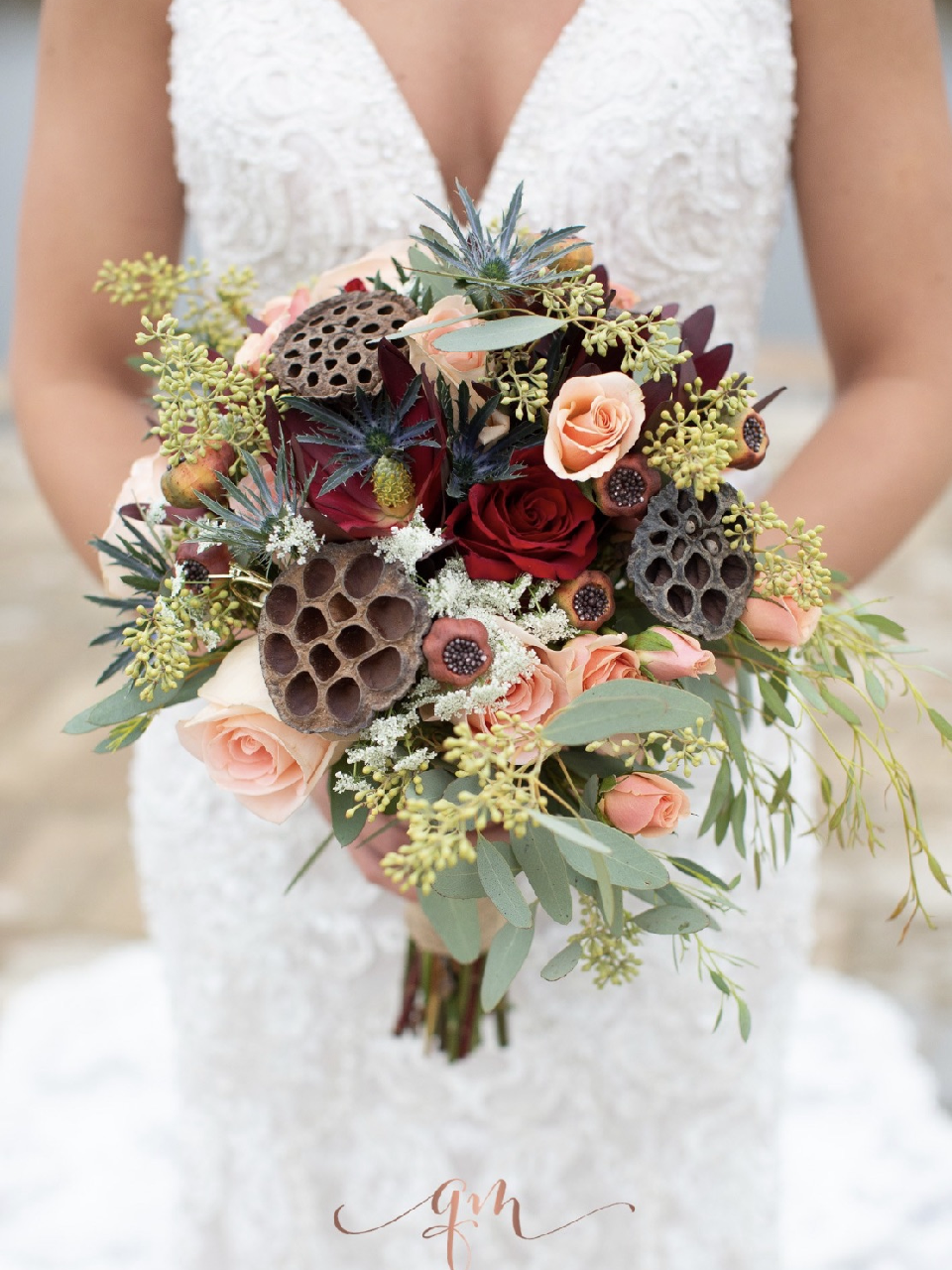 Wedding & Events
Make your wedding or event truly enchanting with our exquisite floral arrangements, tailored to your unique style and vision.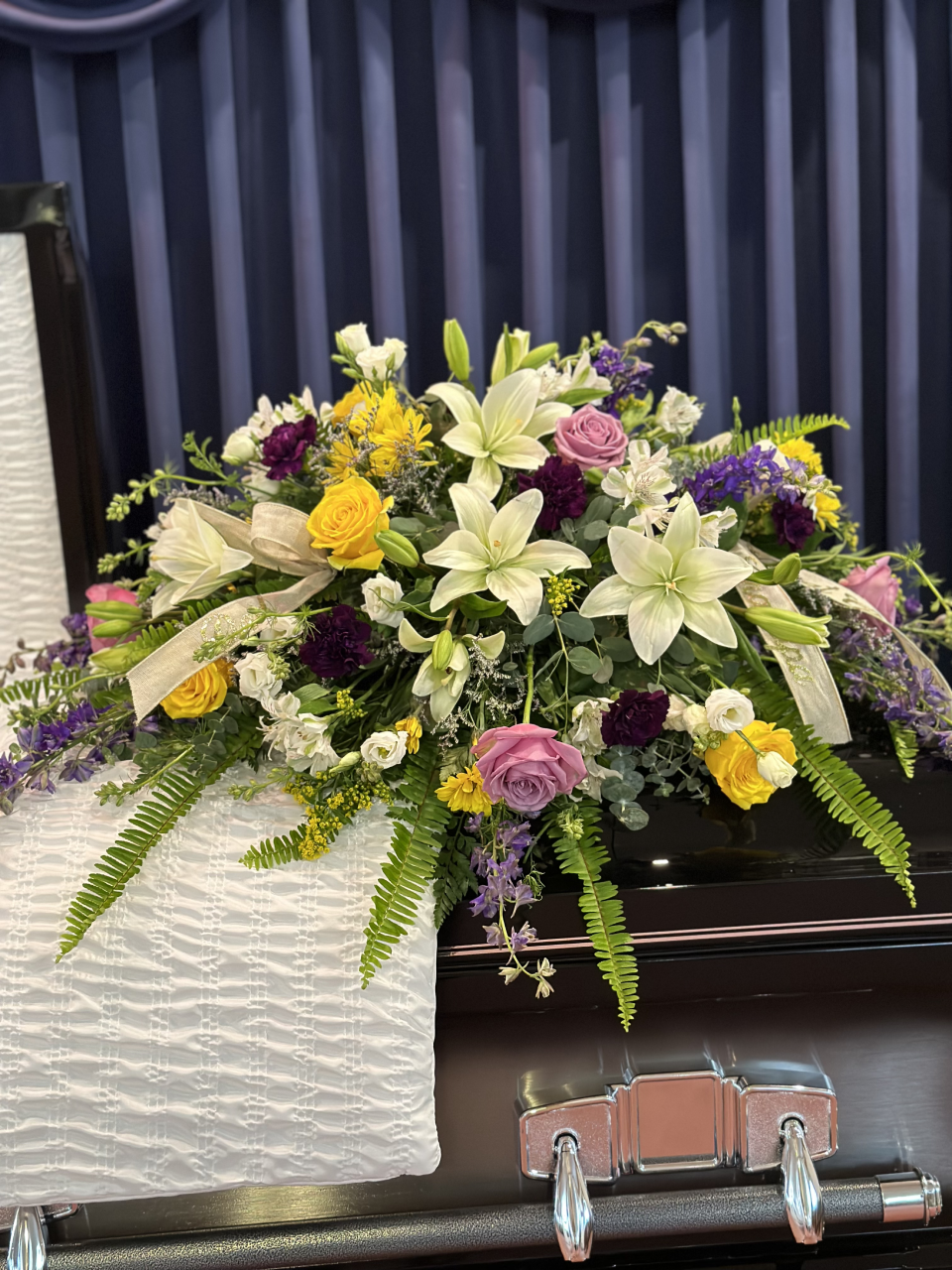 Sympathy
Honor your loved one's memory with our stunning selection of casket pieces, bereavement stones, angels, artificial flowers, and funeral sprays. A sincere tribute that speaks volumes when words are not enough.
With over 37 years of combined floral experience, Alaina Dennis and Casey Coy decided it was time to open their own business. That was late October 2022. Wildflower Grove officially opened on December 10th, 2022. Their goal is to provide a multitude of products and services, meeting the needs of a small town in a big way. Our mission is to provide quality products and services to Northeast Missouri, while working to revive and sustain rural culture and values.
At Wildflower Grove, we have an ever-changing and constantly growing list of services. We're always on the lookout for new opportunities to serve our customers and be a community hub for Greencastle and beyond. Be sure to stop in soon because you never know what you may find. We're happy to create whatever you have in mind or custom-design something for you.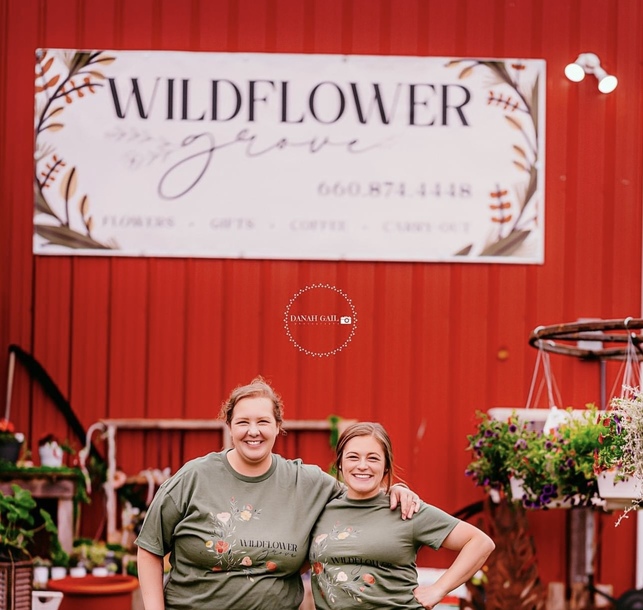 Experience the convenience of doorstep floral delivery by getting in touch with us. We bring a world of freshness and beauty right to your threshold.
Delivering to Greencastle, Green City, Milan, Novinger, Unionville, Kirksville, La Plata, and everywhere in between!
We offer a harmonious blend of plants and decor to make your space look beautiful, fun and impactful.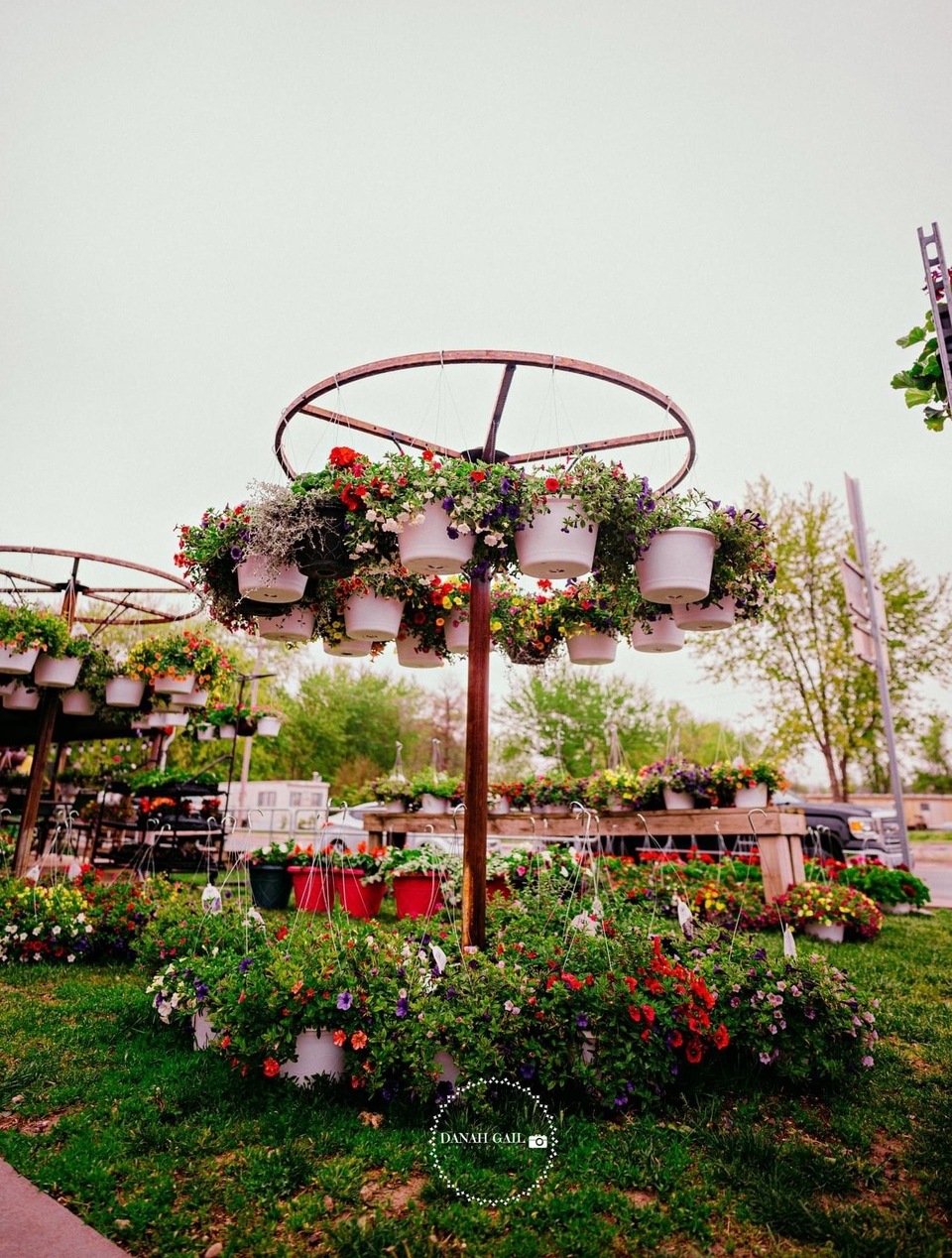 Plants
Come see our plants of all varieties, whether you're looking for planters, hanging baskets, succulents, a gift for someone, or a gift for you. If it's green and grows, we can probably get it.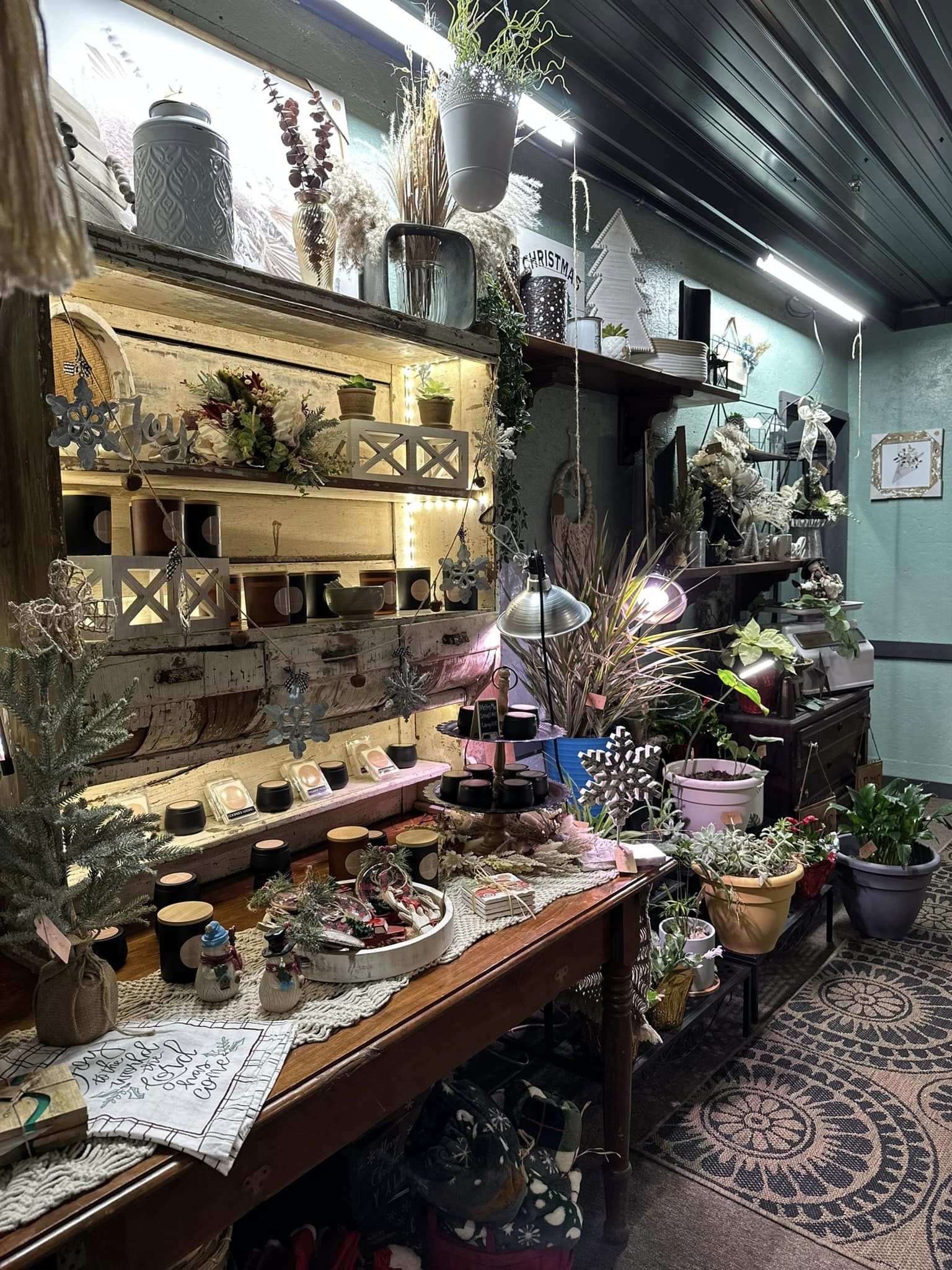 Decor and Gifts
Enjoy the perfect blend of charm and style including wall décor and knick-knacks designed to transform your home. We also offer gift items like candies, jams, clothing, pillows, jewelry, and accessories.
Come find a taste of home, whether you're looking for a sit-down meal or something to-go. Serving breakfast (8-10am), daily lunch specials, Hunt Brothers Pizza, Ice Cream Factory, and coffee. Seasonal produce is also available.
Home Cooked Meals & Baked Goods
Try our home cooking and we'll treat you like family. Follow us on Facebook to see the daily lunch special (while supplies last). You'll also find a variety of baked goods: pies, cookies, cupcakes, and more–baked fresh daily.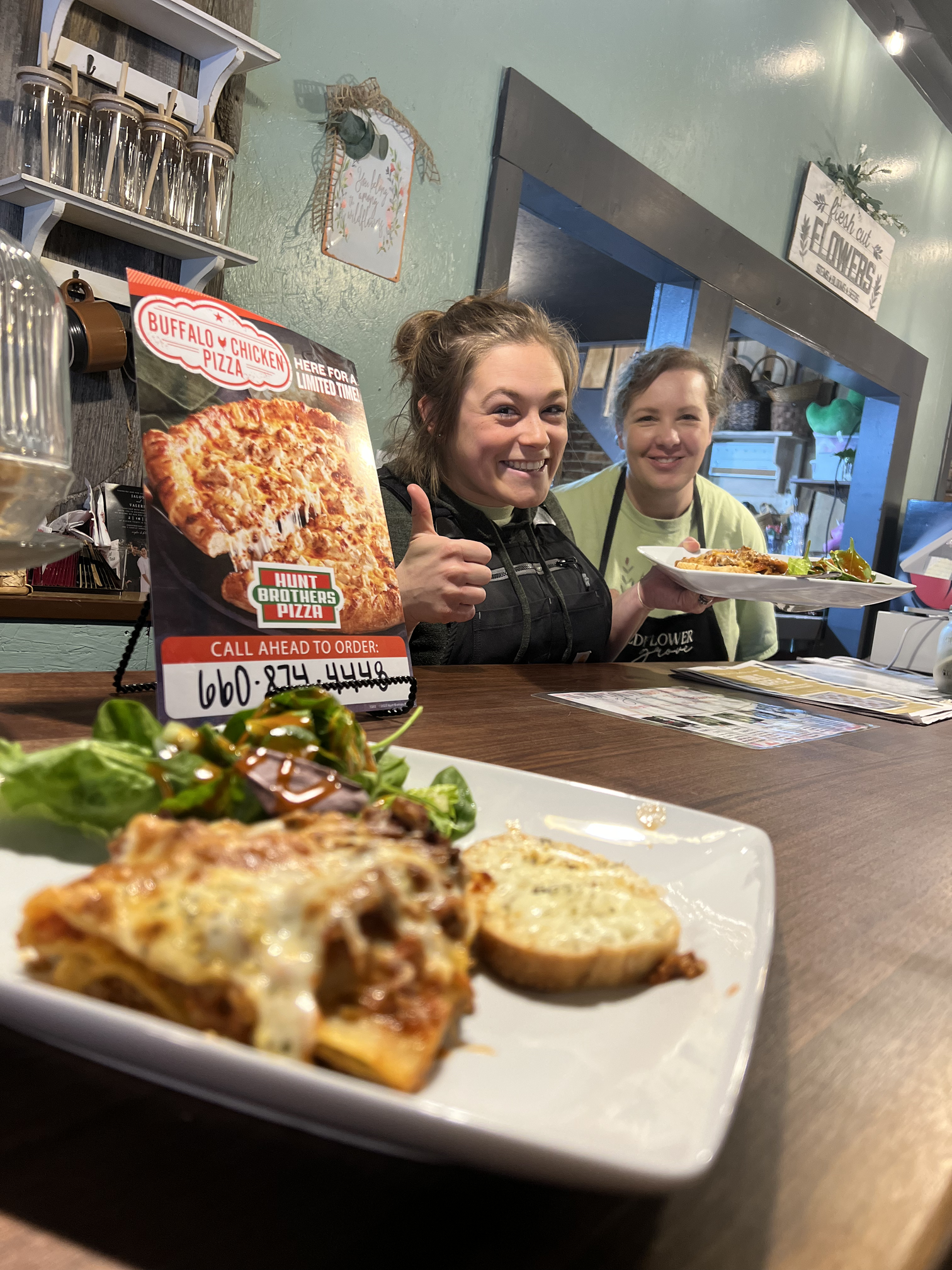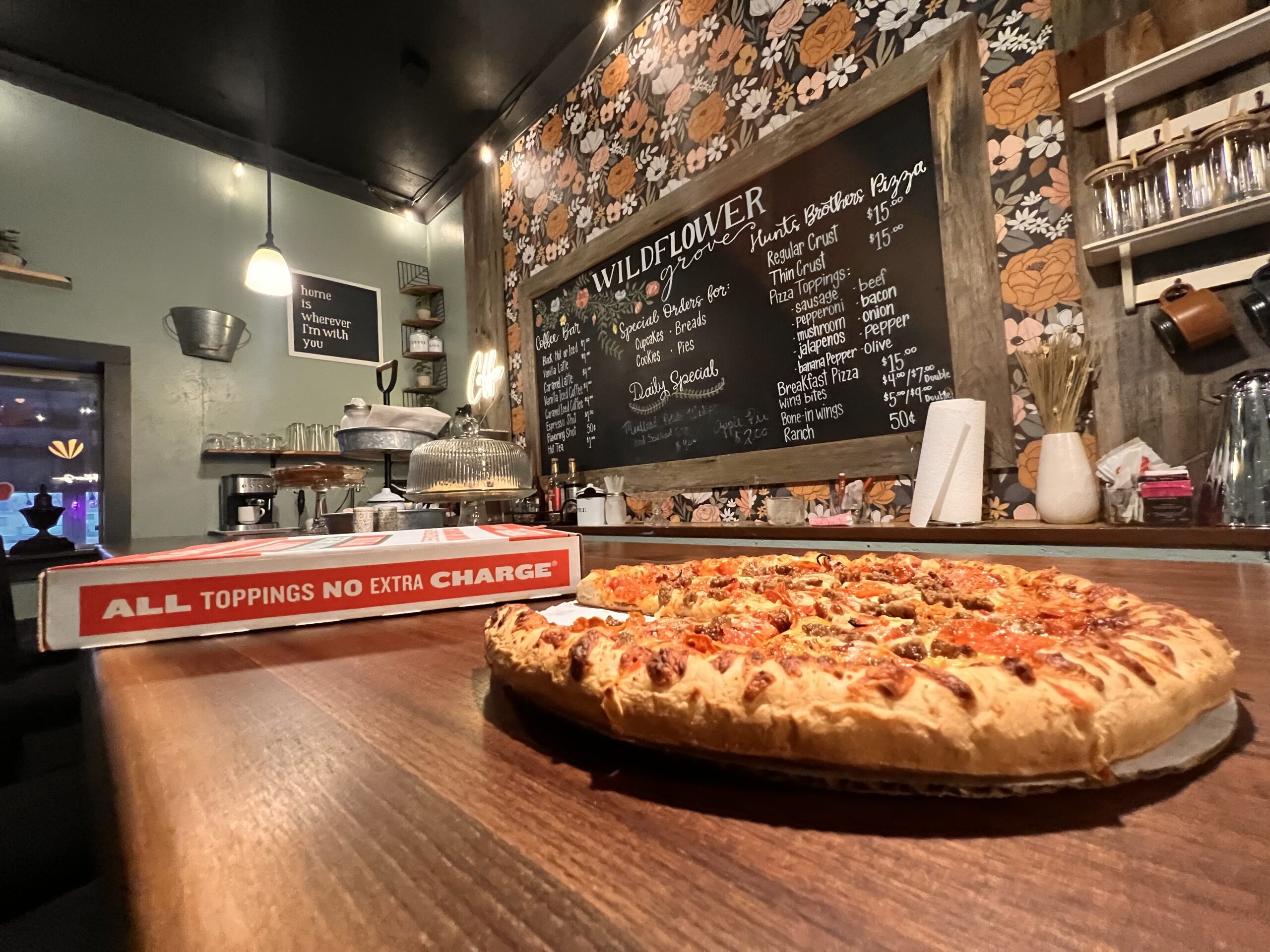 Hunt Brothers Pizza
Try America's #1 made-to order pizza baked to perfection exactly how you want it. Pay $15 and get as many toppings as you want–no extra charge. Our toppings include sausage, pepperoni, beef, bacon, mushroom, onion, jalapenos, pepper, olive, and banana pepper.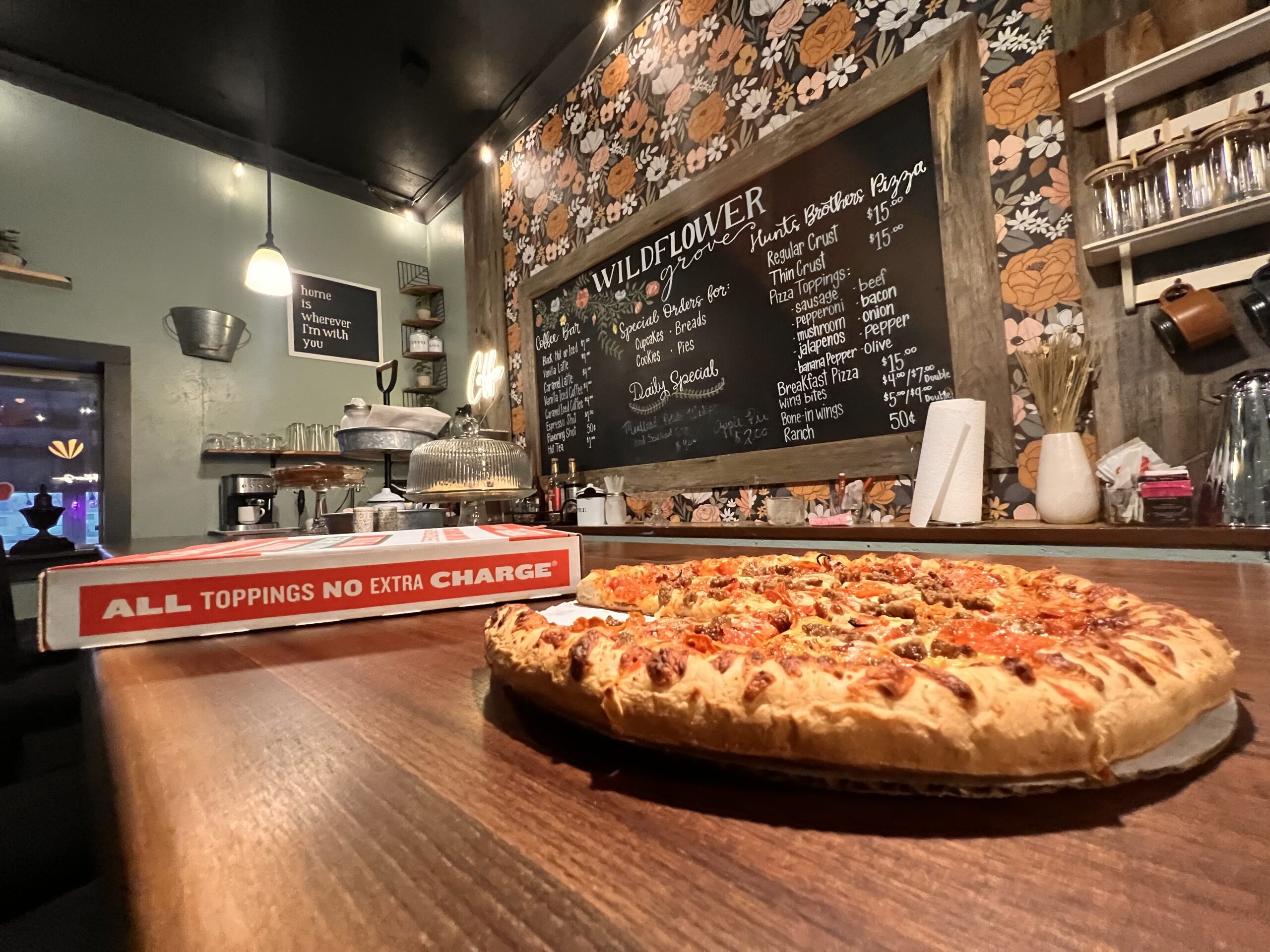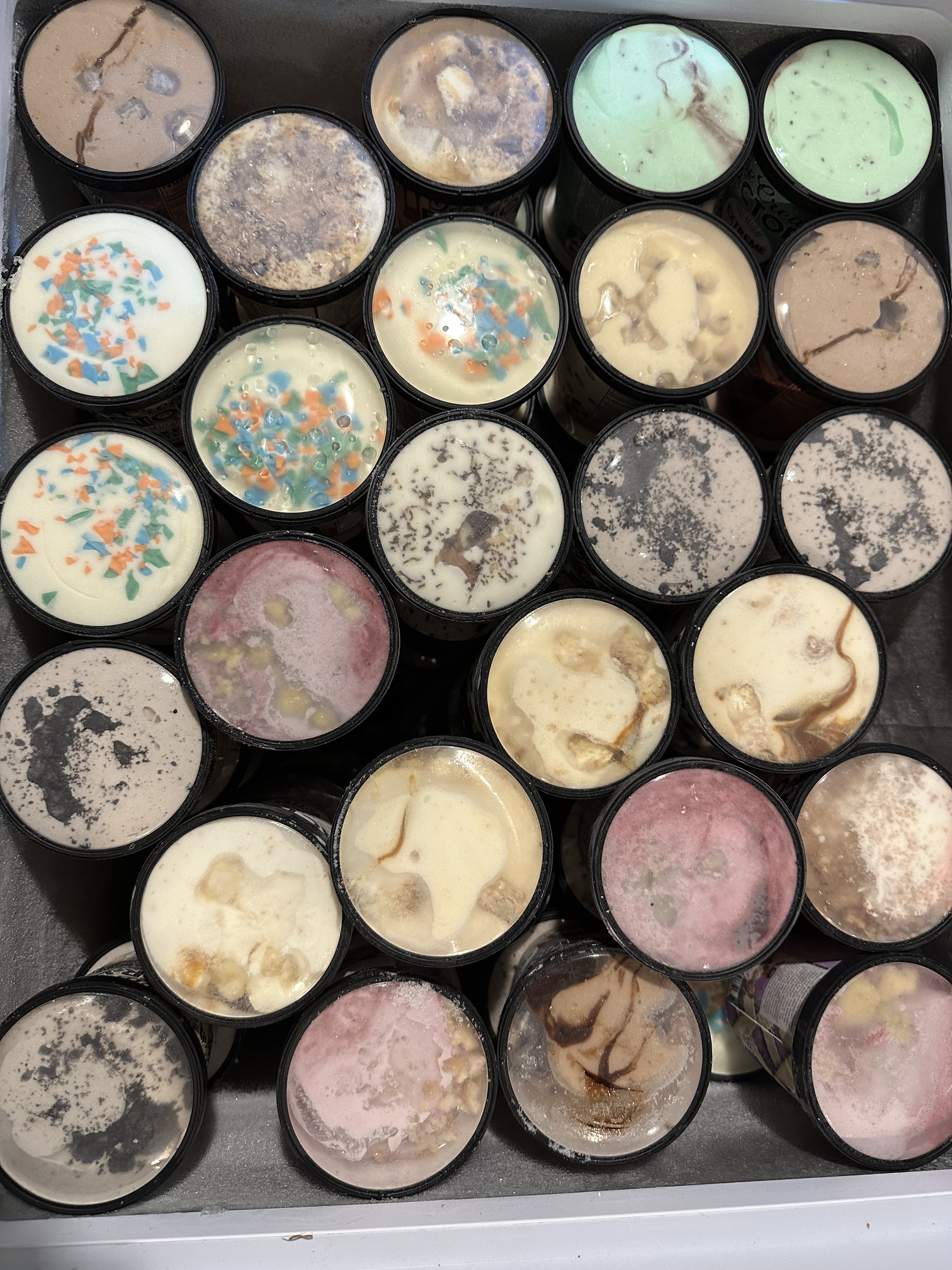 Ice Cream Factory.
Bringing happiness to the world through high-quality ice cream.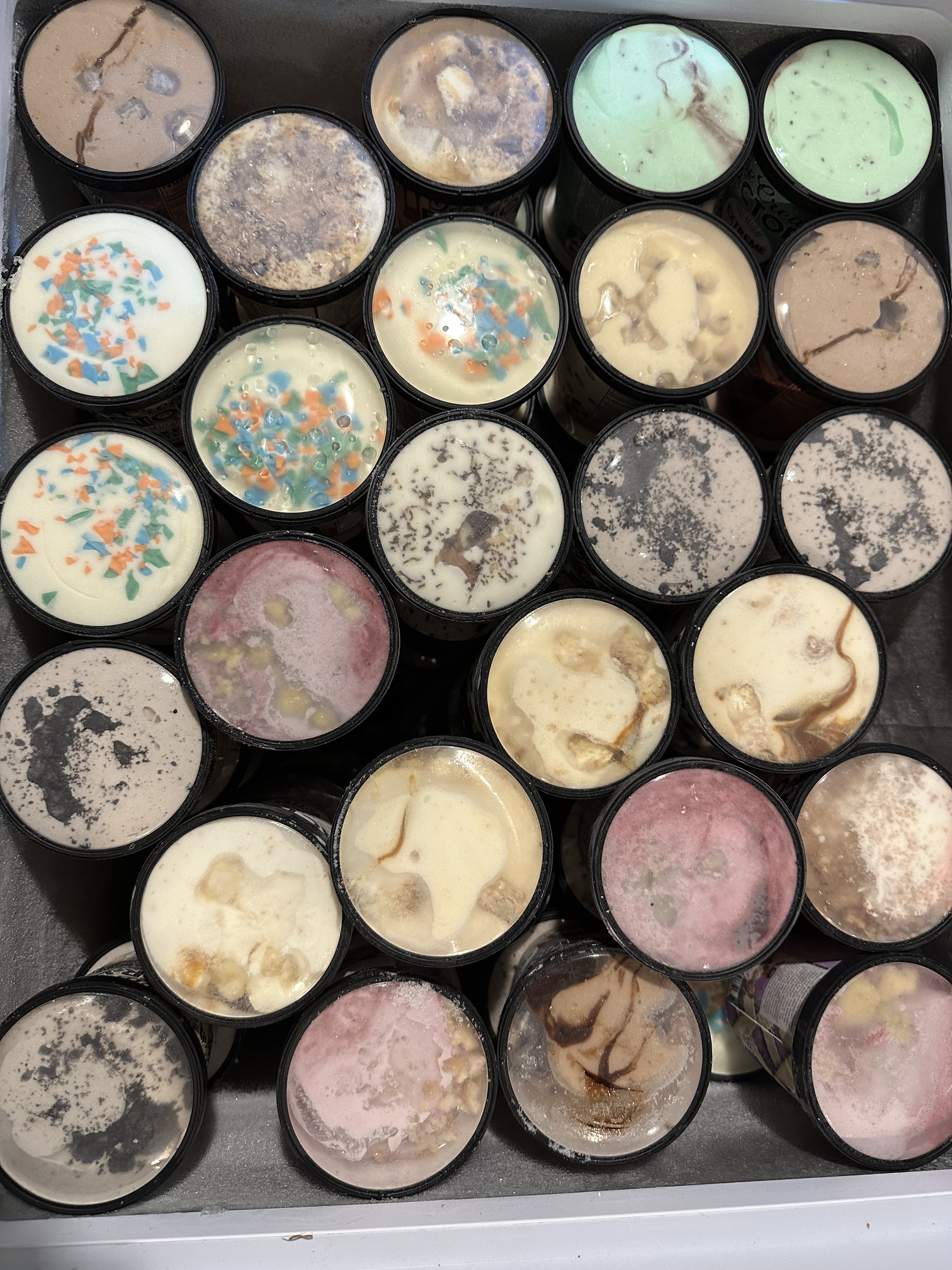 Coffee Bar
Try our Coffee Bar to start your day or for a little pick-me up. Serving it hot or iced, lattes, and espresso shots.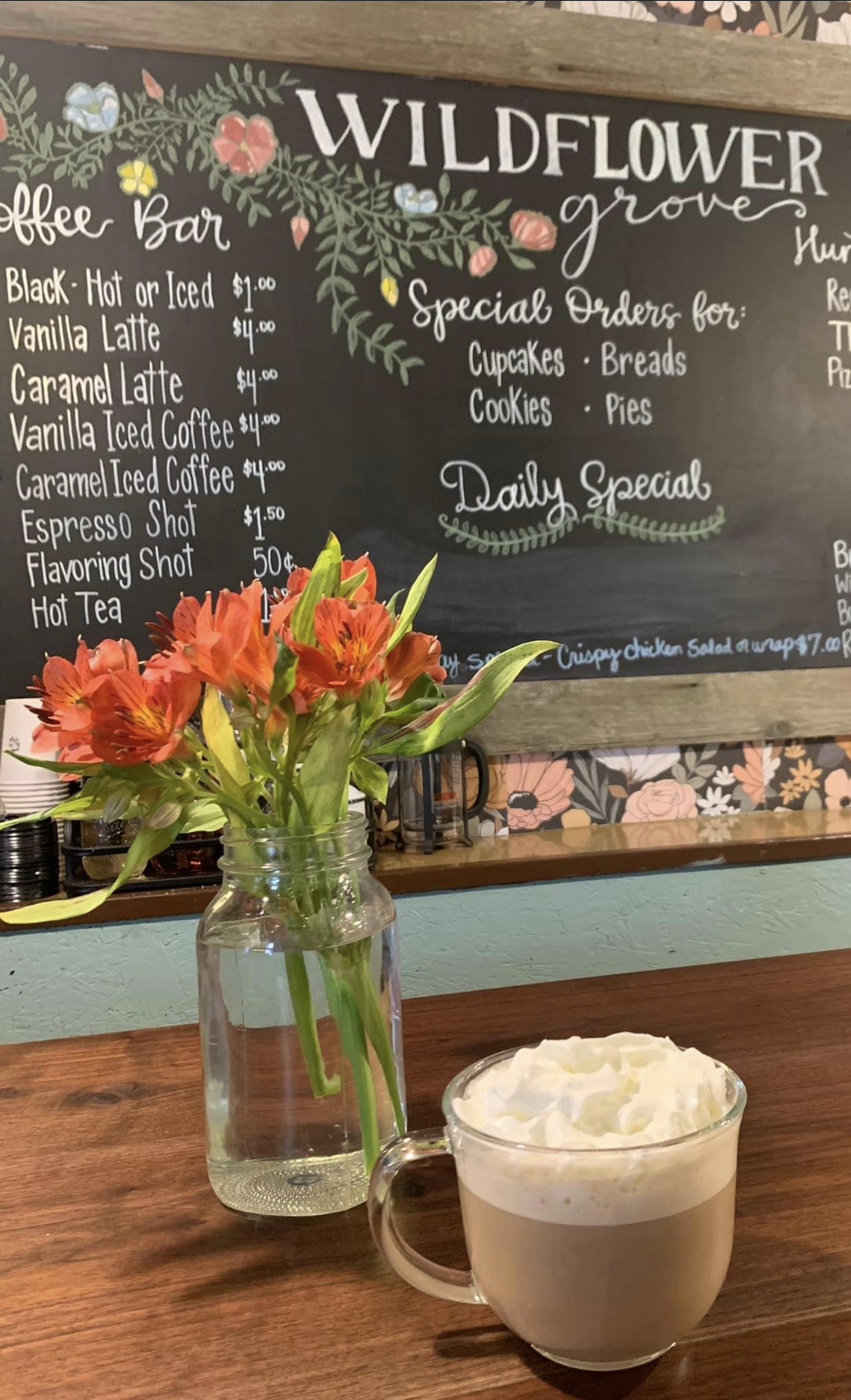 Jake Wilson
"An awesome café/florist shop in Greencastle! They sell food on their daily special menu, with coffee, Hunt's Brothers Pizza, and many other options. Definitely recommend stopping by and checking this store out."
Vicki Bryers
"Amazing flower shop/bakery/café! The food is delicious! Owners are friendly and helpful ❤️"
Birdbrain
"Excellent spot for a coffee and cookie! Abundance of hanging flower baskets and other arrangements."
Kara Dunlap
"We stopped in to check out some of the BEAUTIFUL flowers we see while driving through this lil quaint town. BOY, we were delighted to find a great cup of coffee and wonderful pizza. Highly recommended!"
Kara Fiehler
"Beautiful flowers, tasty food, friendly staff! I highly recommend it!"
Kimberly Blackman
"Purchased a bouquet from Wildflower Grove, and it is GORGEOUS! Thank you so much for making this beautiful bouquet and delivering it to Kirksville. I will definitely order again and recommend you, gals!"
Greg Medlin
"Their lunch specials and desserts are excellent along with good service. We've eaten there several times and will continue."
Erica Supple
"Beautiful arrangements and live plants. Great latte and selection of coffee and sweet treats."
Chloe Bishop
"Wildflower Grove went above and beyond to deliver a last-minute birthday bouquet of flowers to Kirksville! They truly worked their magic to create a beautiful bouquet that was so loved! Highly recommend!! "
Address
119 Front Street
Greencastle, MO 63544
Hours of Operation
Monday - Saturday: 8 am - 6 pm
Sunday: Closed
"*" indicates required fields